Risk management software protects business data against all risks associated with the use of software and hardware. This type of software is used to identify, assess, and mitigate Information Technology risks and digital attacks across all business entities of a company. Organizations use risk management software to comply with governmental regulations and internal policies related to data security. This type of software is implemented by IT departments and can be used by all employees. These risk management software can also be deployed as part of broader governance, risk, and compliance system.
Qualifications of a Risk Management Software
To qualify as an Ideal Risk Mnangement software, the software should:
Provide tools to identify, assess, and classify IT risks.
Deliver scoring and ranking methods to track risk severity.
Include standard templates for audits and other IT risk processes.
Provide workflows to manage IT risk plans and tasks.
Create IT risk tests such as vulnerability and penetration.
Monitor the performance of the IT risk management activities.
Include reports and documents for compliance purposes.
Today's article will talk about the best Risk Management softwares in 2022. The article will discuss the ABCs of each product. The order of the article is decided on the basis of features and reviews by many first hand users. Without further ado, let's get right to it!
1. LogicGate Risk Cloud.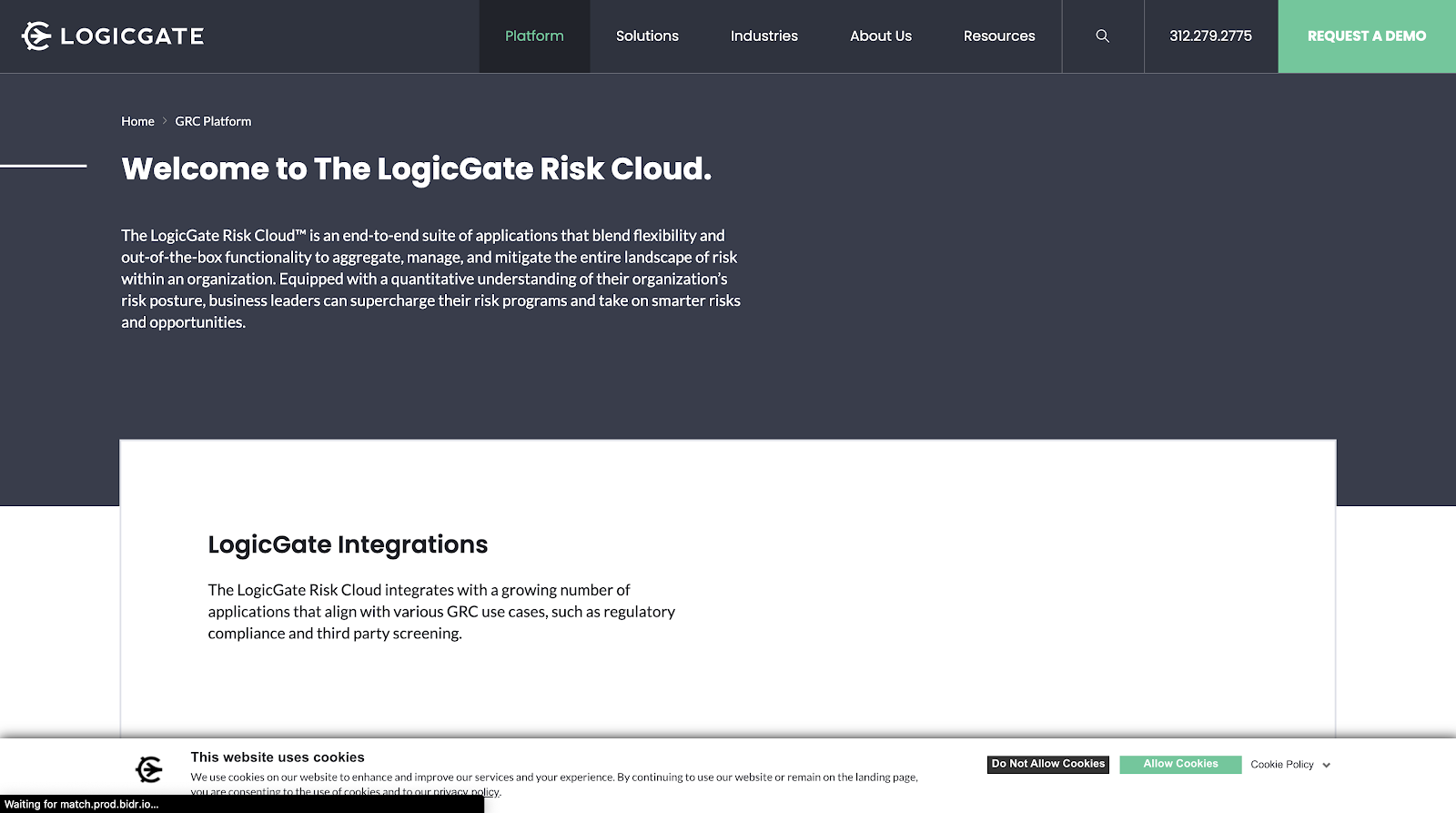 About LogicGate
The LogicGate Risk Cloud is a platform with end-to-end suite of applications that blend flexibility and out-of-the-box functionality to aggregate, manage, and mitigate the entire landscape of risk within an organization. Reinforced with a quantitative and qualitative understanding of their organization's risk posture, business leaders can supercharge their risk programs and take on smarter risks and opportunities using LogicGate.
LogicGate Features
Customization – Document Generation, Process Design, Process Repository and No-Code App Development
Collaboration – Permissions for Sharing, Data Unification, Accessibility and Process Routing
Process Management – Process Overview, Process Analysis and Real-Time Process Monitoring
Management Tools – Ticket Assignment, Standardization and Lifecycle Visualization
Regulatory Change Management – Learning
LogicGate Risk Cloud Video Support – https://www.youtube.com/channel/UCrMgTZqCFJxmqR5Z0ComHJQ
2. Aptible Comply – Launch apps and databases that are audit-ready.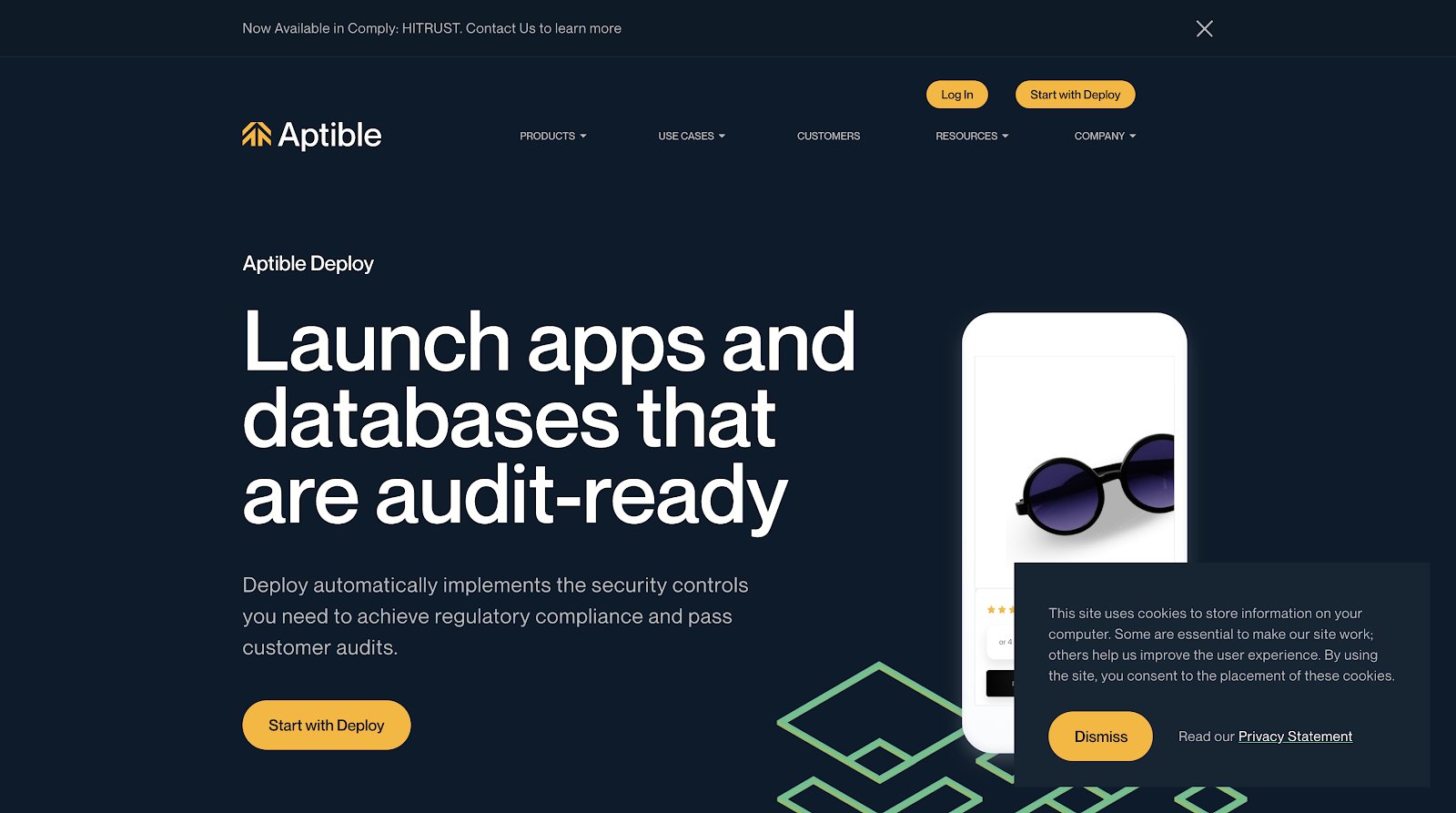 About Aptible Comply
Aptible empower organizations to make information security a core competency. The platform makes it easy for B2B SaaS teams to achieve compliance, automate compliance operations, and build trust with customers and prospects. The Aptible platform offers a compliance monitoring, workflow automation, and sales enablement solution so companies can achieve, maintain, and prove best-in-class compliance without the manual work. It also provides a offers solution that provides the security controls companies need so they can stay focused on their development goals.
Aptible Comply Features
2-Factor Authentication
Role-based Access Controls
Enhanced Support
Aptible API Audit Logs
Container Recovery
Memory Management
Fault-Tolerant Container Distribution
SRE Team Monitoring and Response
Host Hardening
Managed TLS Endpoints
Endpoint IP Filtering
Container Log Drains
Container Metrics
Automatic Host Security Updates
Managed VPNs
Internal Endpoints
VPC Peering
Database Replication
App Docker Image Security Scans
SSH Session Audit Logs
Direct Deploy from Docker Image
Dockerfile Deploy
Network and Host Vulnerability Scanning
Aptible Comply Video Support – https://www.youtube.com/channel/UC3Aqloqz42_P4c-_V_K_FIw
3. SecurityScorecard – It all starts with a cybersecurity score.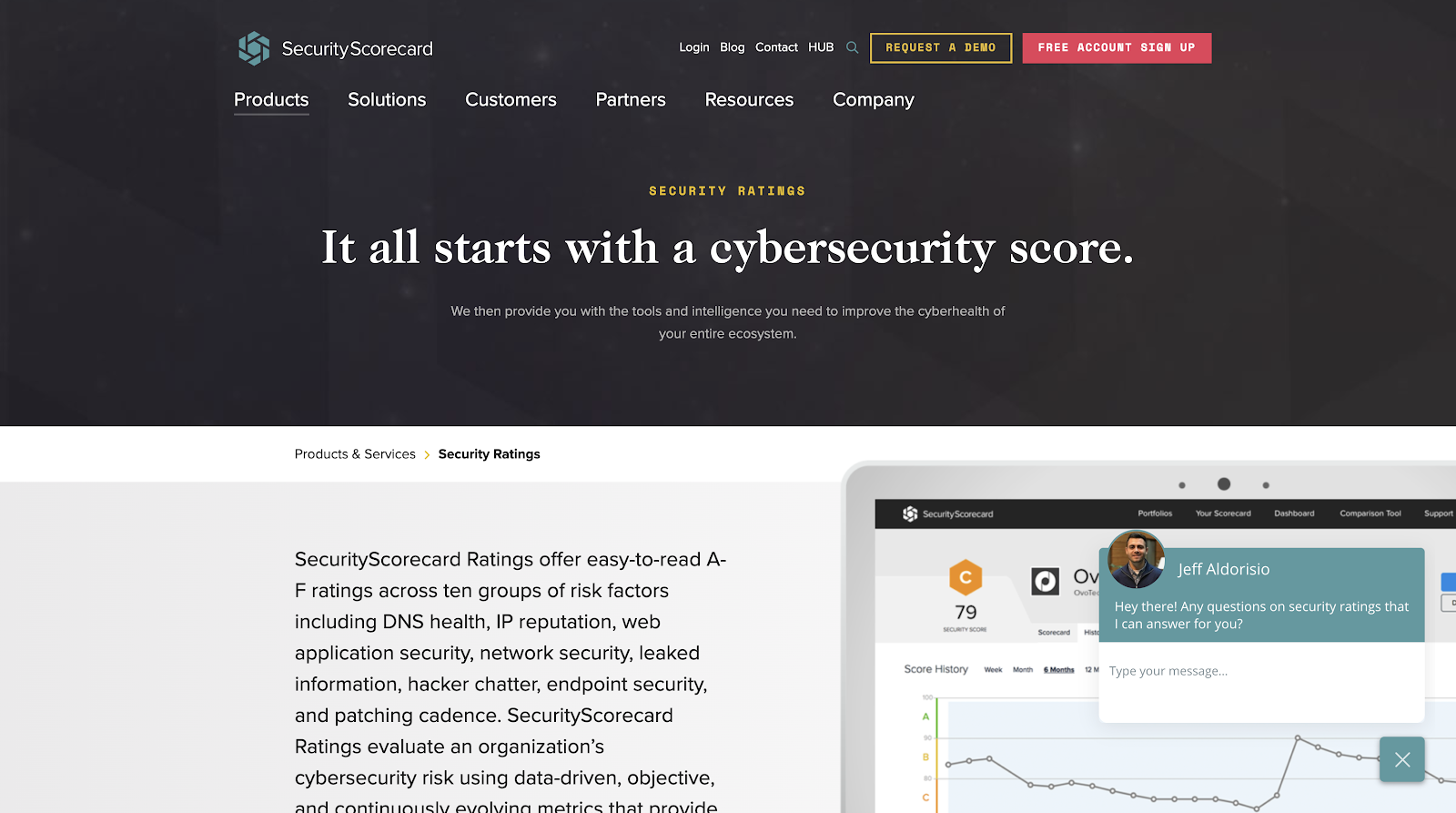 About SecurityScorecard
SecurityScorecard's technology is used by organizations for self-monitoring, third-party risk management, board reporting and cyber insurance underwriting which making those organizations more resilient by allowing them to easily find and fix cybersecurity risks across their externally facing digital footprint. SecurityScorecard is the only provider of instant risk ratings that automatically map to vendor cybersecurity questionnaire responses, thus providing a true 360 degree view of risk.
SecurityScorecard Features
Continuously monitor your cybersecurity posture.
Take control of third-party risk.
Make informed business decisions.
Improve executive-level reporting.
Scale your cyber insurance underwriting program.
Instill confidence in your prospects and customers.
Enable continuous compliance.
SecurityScorecard Video Support – https://www.youtube.com/channel/UCbTCXVt5mJTV3eI5_m2chZQ
4. Fastpath Assure – Award Winning Security Access, Segregation Of Duties Monitoring & Compliance Platform.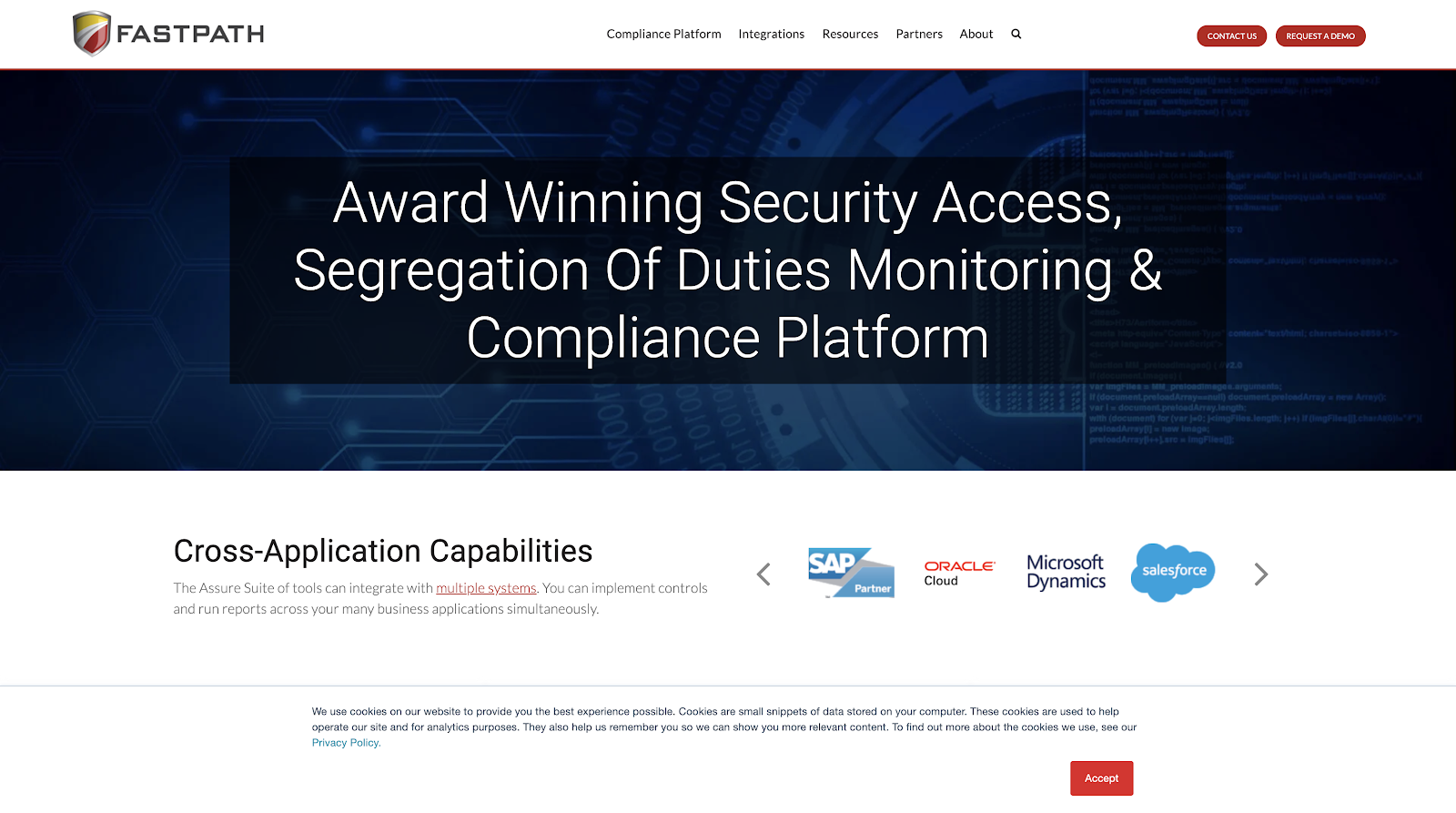 About Fastpath
The Fastpath Assure suite is a cloud-based audit platform that can track, review, approve and mitigate access risks across multiple systems from a single dashboard. The suite comes with a pre-configured segregation of duties rule set specific to each ERP, and works across a variety of ERP/CRM systems.
Fastpath Features
Access Reviews
SOD Reviews
Change Tracking
Compliant User Provisioning
Cross Platform
Fastpath Video Support – https://www.youtube.com/channel/UCnHEDmcPjuwAnJeVJBp0hYg
5. WipeDrive – Security Is Our Business.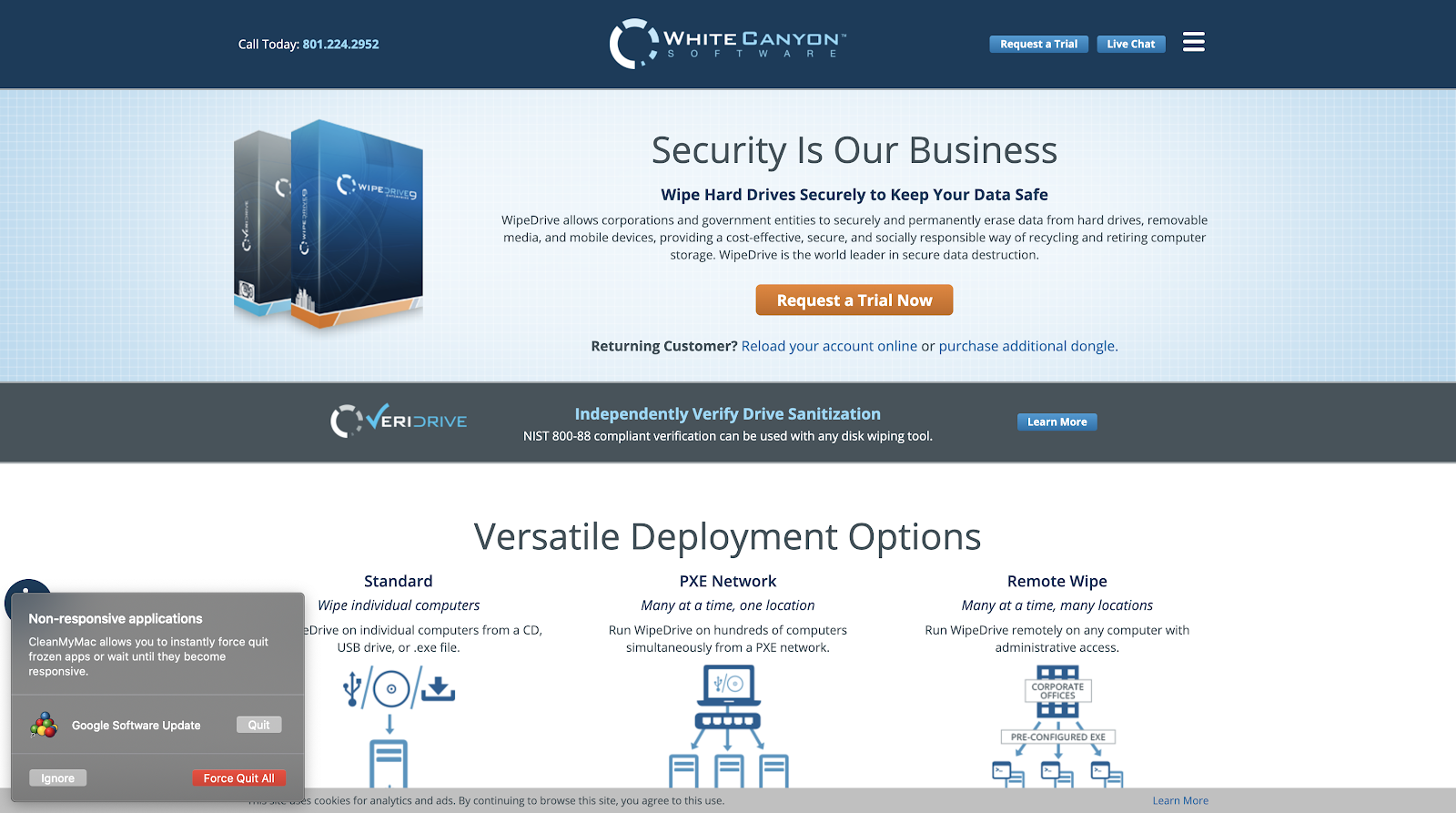 About WipeDrive
WipeDrive is a software that allows corporations and government entities to securely and permanently erase data from hard drives, removable media, and mobile devices, providing a cost-effective, secure, and socially responsible way of recycling and retiring computer storage. WipeDrive is easily the world leader in secure data destruction.
WipeDrive Features
Data Security
Secure Chain of Custody
Low Environmental Impact
Low Cost
Logistical Efficiency
Secure Audit Trail
WhiteCanyon Video Support – https://www.youtube.com/user/whitecanyonsoftware
6. Apptega – End-to-end cybersecurity management software.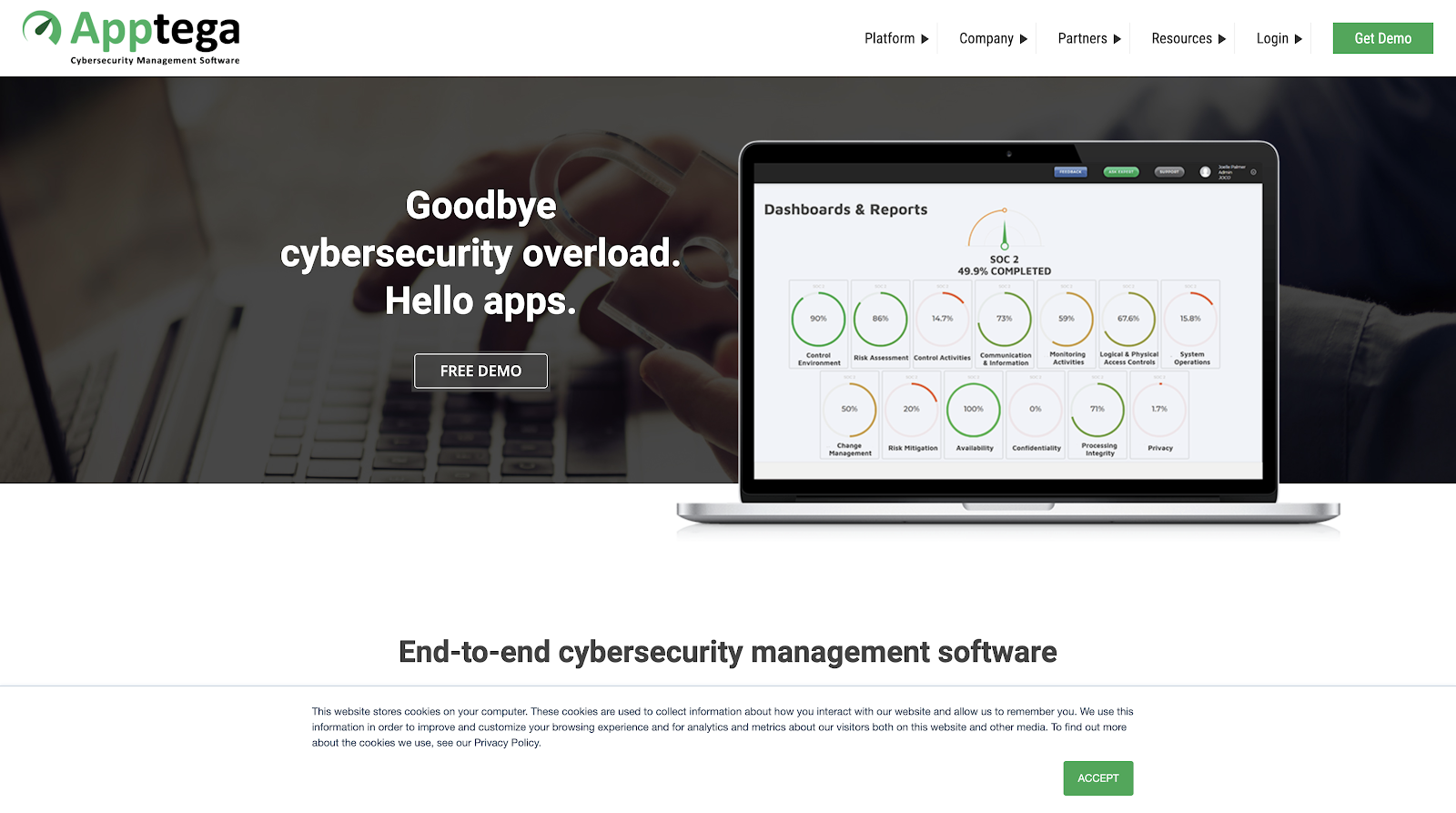 About Apptega
Apptega makes cybersecurity and compliance easy. Apptega helps businesses of all sizes accelerate and automate compliance efforts, monitor program performance, and always be audit-ready, all while fortifying the organisation's cybersecurity. Choose required frameworks, including PCI, SOC 2, NIST, ISO, CIS v7, GDPR, HIPAA, CCPA and more, and manage programs with Apptega
Apptega Features
Automated Cybersecurity Framework Crosswalks
Real-Time Compliance Scoring
Project Management
Workflow & Task Management
Collaboration
Budgeting
Policy & Plan Templates
Guidance & Support from Cybersecurity Experts
Apptega Video Support – https://www.youtube.com/channel/UC5KqKdWWccP4GN9A4qnMS2w
7. Oracle Risk Management Cloud – AI-Driven Security, Audit, and Fraud Monitoring.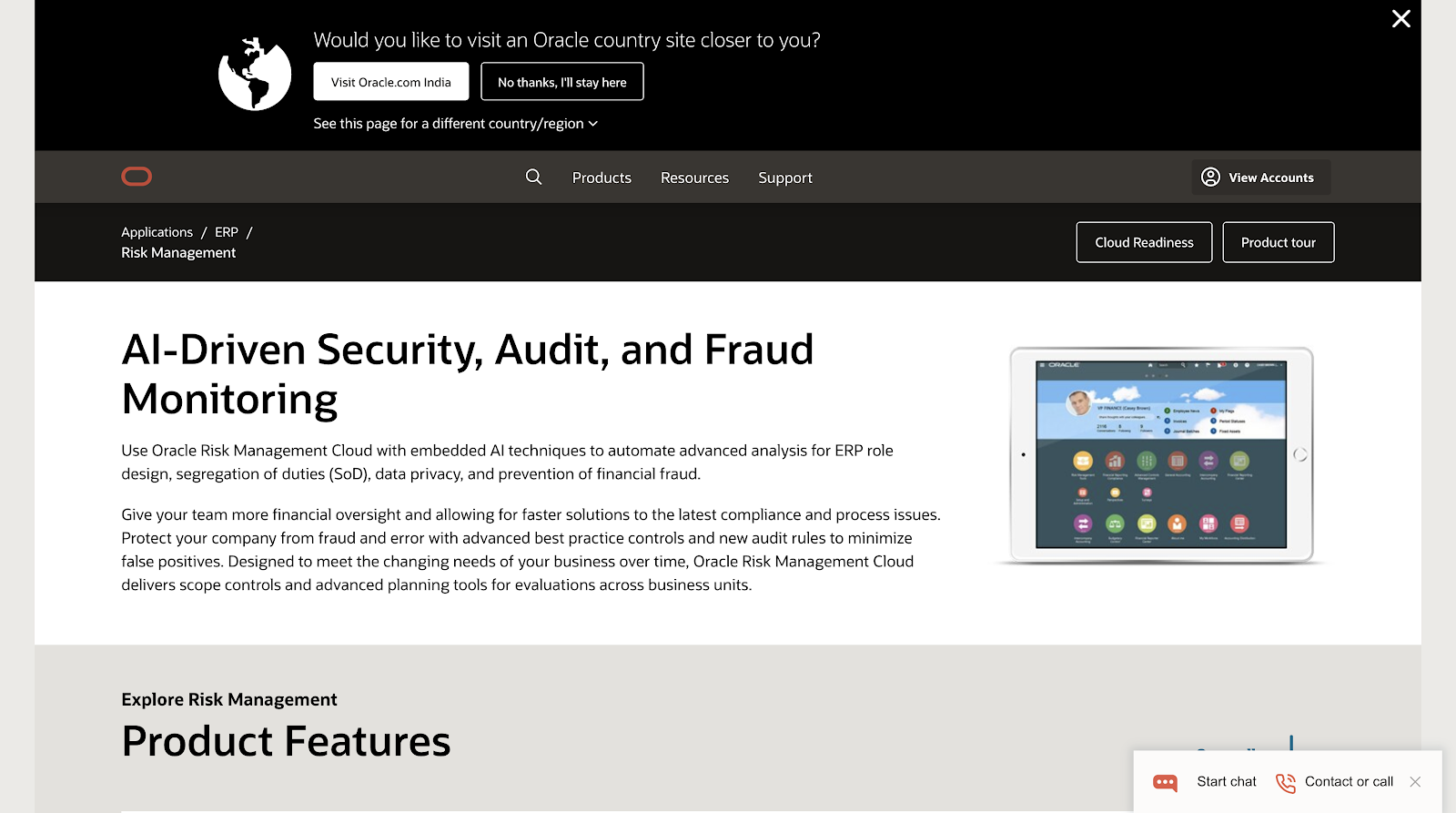 Oracle Risk Management Cloud Homepage
About Oracle Risk Management Cloud
Oracle Risk Management Cloud is embedded with AI techniques to automate advanced analysis for ERP role design, segregation of duties, data privacy, and prevention of financial fraud. The platform gives teams more financial oversight and gives the user faster solutions to the latest compliance and process issues. Using this software, one can protect their company from fraud and error with advanced best practice controls and new audit rules to minimize false positives.
Oracle Risk Management Cloud Features
Secure Role Design
Deep Access and SoD Analysis
Streamlined User Access Certification
Automated ERP Configuration Audit Controls
Advanced Transaction Controls
Streamlined Internal Controls and SOX Compliance
Enterprise Risk Assessments
Integrated Reporting, Dashboarding, and Exception Management
Oracle Video Support – https://www.youtube.com/user/Oracle
8. SAI360 – Accelerate your journey to the next normal.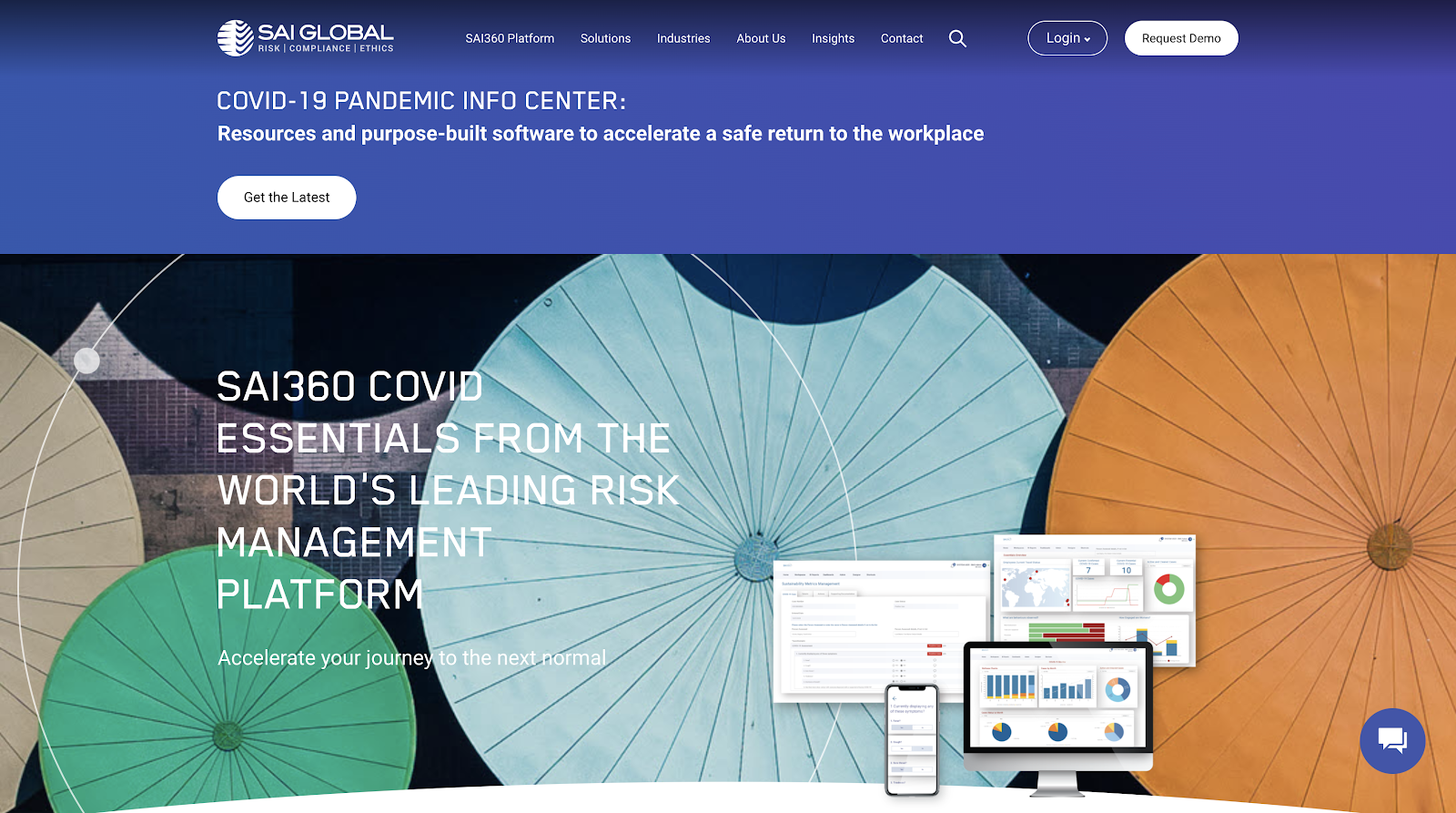 About SAI360
SAI Global Risk, Ethics and Compliance empowers customers to focus on developing an effective integrated risk management solution with a combination of required softwares and learning content. Together, with their expertise, organizations can build and foster a strong risk and compliance culture, integrate risk management business process, and strengthen organizational ethics and employee behavior.
SAI360 Risk Management Features
Gain a 360° view on risk – An integrated view on all risk including: cybersecurity, third party, compliance, data privacy, ORM and ERM.
Establish a risk culture – Intuitive, role-based interface and inline tutorials to effectively engage the business.
Enable insights quicker – Actionable insights that come with real-time, drillable dashboards.
SAI360 Video Support – https://www.youtube.com/channel/UCxIyaBxSKC-gLqOSX9AZaCw
9. CIMCON Software – Maintain an Accurate Model & EUC Inventory Effortlessly.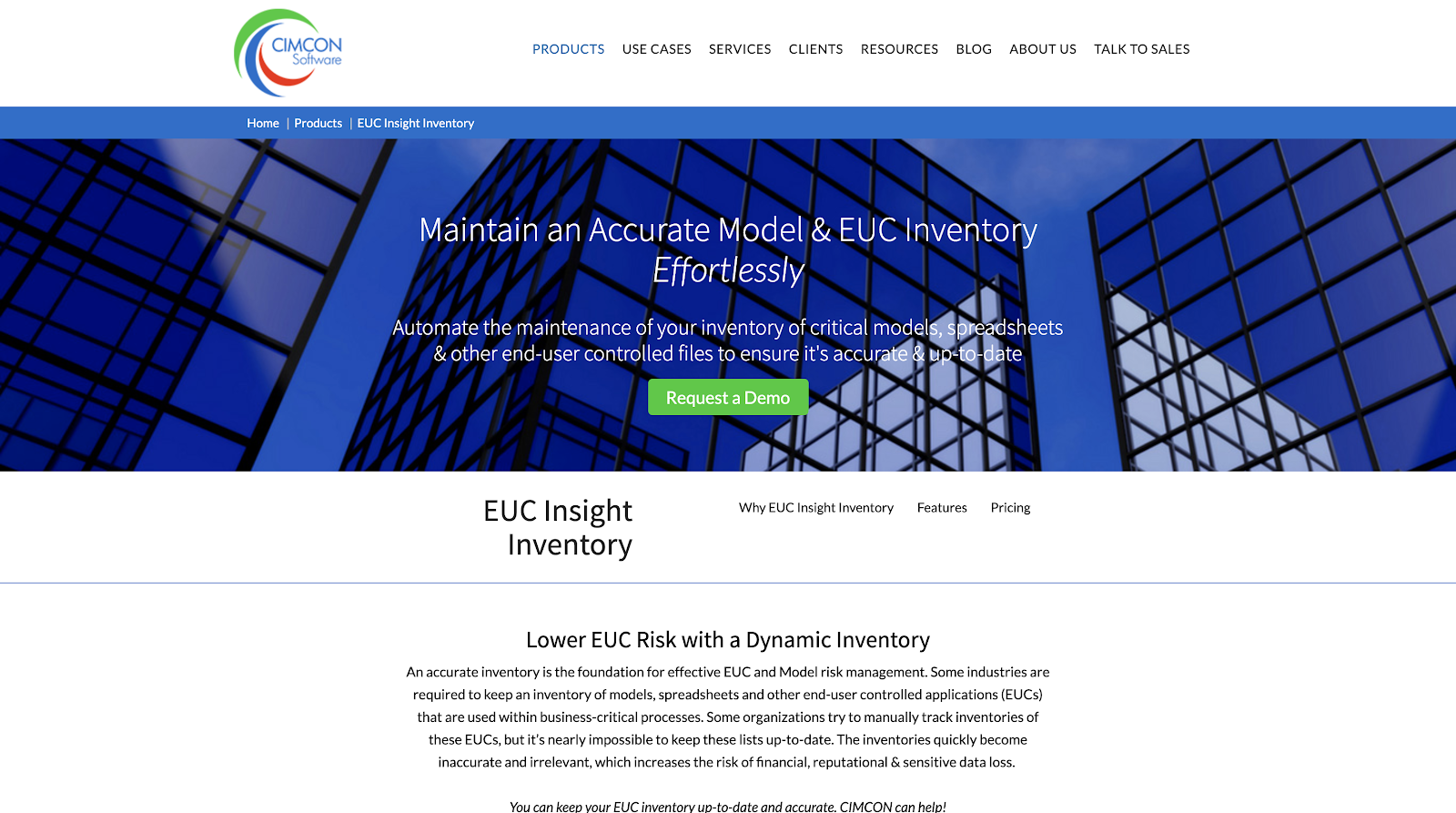 About CIMCON
CIMCON Software is the leading provider of Model risk and EUC risk management software. CIMCON solutions help to minimize the likelihood of errors and sensitive data loss in end-user controlled applications. This includes Excel spreadsheets, Access databases and other modeling tools.
CIMCON Risk Management Features
Model inventory management tools that dramatically reduce the time required to maintain an accurate, up-to-date inventory
Tracking all critical models, regardless of the technology platform or the regulatory environment
Automating the collecting and reporting on self-assessed risk criteria
Delivering systematic diagnostic analytics for spreadsheet-based models
Providing error checking and remediation for spreadsheet-based models
Automating the production of objective evidence for use by Internal Audit and/or regulators
CIMCON Video Support – https://www.youtube.com/channel/UCdz4NxQerTpr9QiQttq8_kA
10. ERP Maestro – We Keep Companies Secure on the Inside.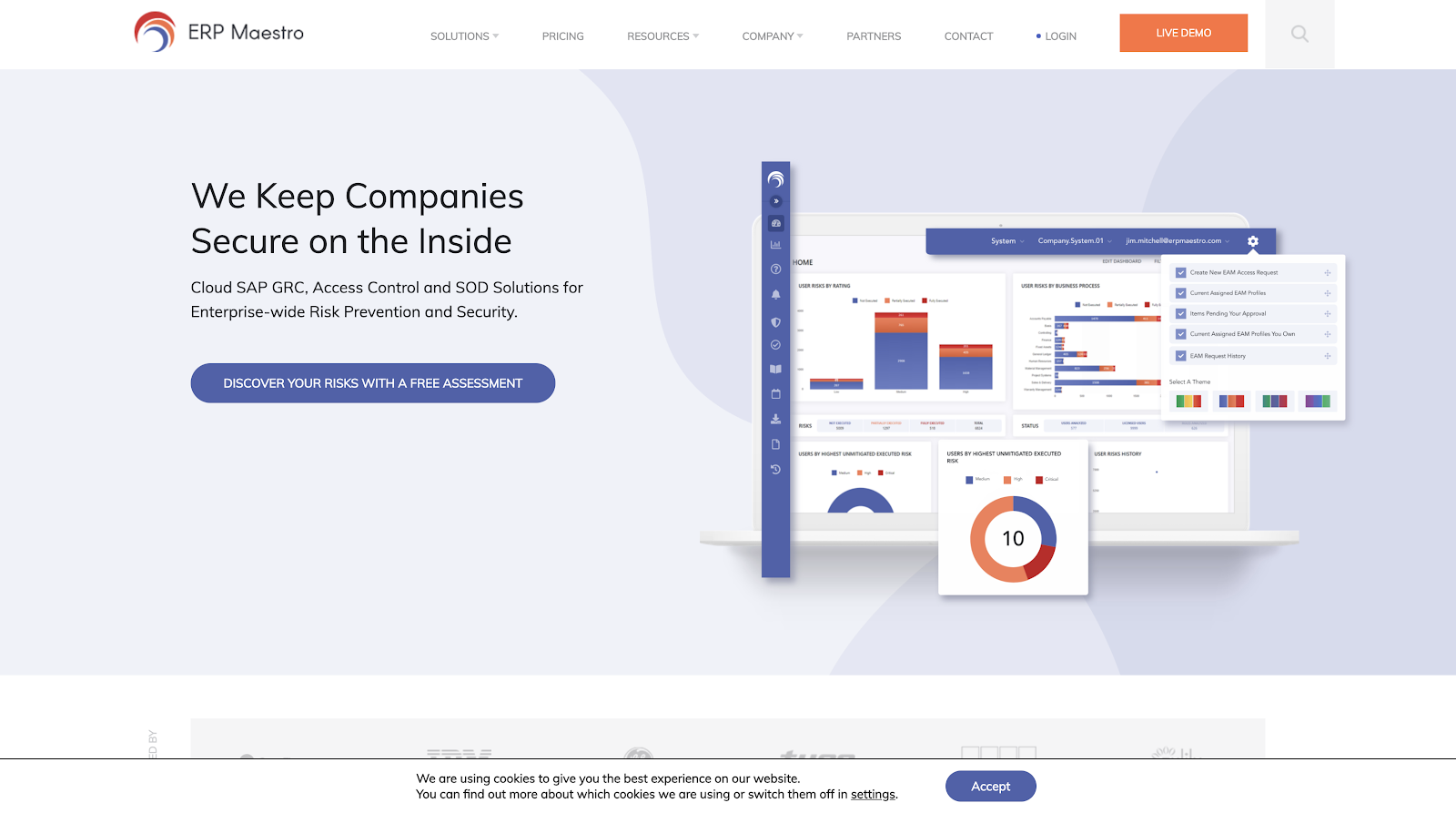 About ERP Maestro
ERP Maestro makes managing access risk, compliance, and security in SAP environments incredibly easy. Its platform automates the monitoring, detection, and prevention of internal cybersecurity risks in SAP systems, minimizing potential breaches and fraud and accelerating remediation. Its industry-leading segregation of duties analysis is used by audit firms and empowers organizations to establish effective governance, risk, and compliance processes.
ERP Maestro Features
SoD Risk Analysis
Sensitive Access Analysis
Remediation Advisor
Role Analytics & Utilization
Pre-Authorized User Profiles
Approval & Review Workflow
Review Sensitive Tcode Usage
Automatic Removal of Access
What-If Analysis
Workflow Documentation
Proactive Email Notifications
Mitigating Control Assignments
ERP Maestro Video Support – https://www.youtube.com/channel/UCVJg1nCgB0KzzFoiOOqHspA
11. SureCloud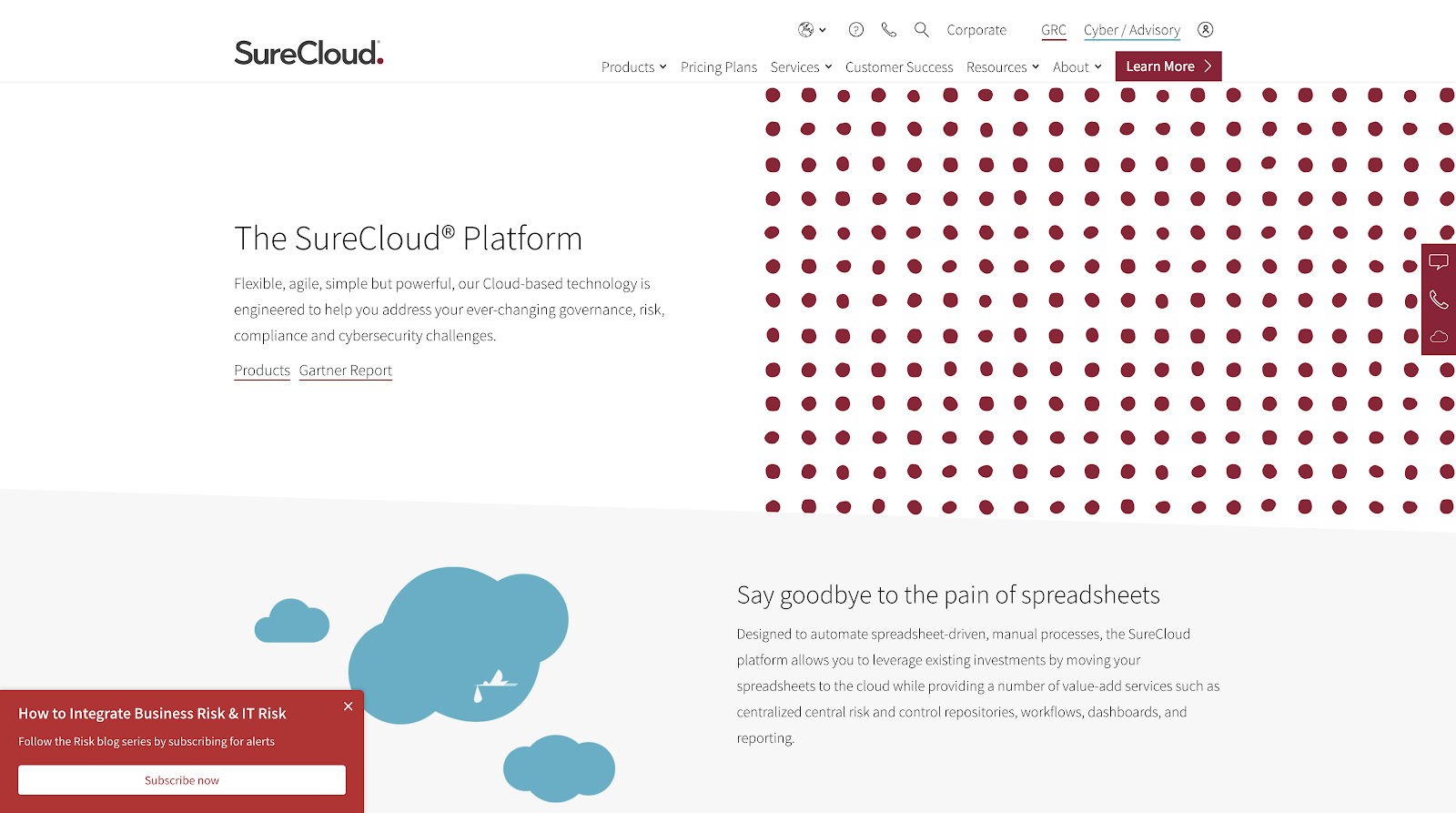 About SureCloud
SureCloud provides a Governance, Risk and Compliance software along with Cybersecurity & Risk Advisory services. Whether buying products or services, your organization will benefit from automated workflows and insight from the SureCloud platform. SureCloud's service offerings are fully compatible with the GRC suite of products, enabling a seamless integration of information, taking your risk programs to the next level.
SureCloud Risk Management Features
Gain central control of your IT risks
Provide business context to your results
Policy Management Software
Risk Management for IRAM2
Incident Management
Third Party Risk Management
ISMS Programme Tracker
ISMS Management
SureCloud Video Support – https://www.youtube.com/user/SureCloudTV
12. Resolver – Manage risks and incidents across the enterprise in a single solution.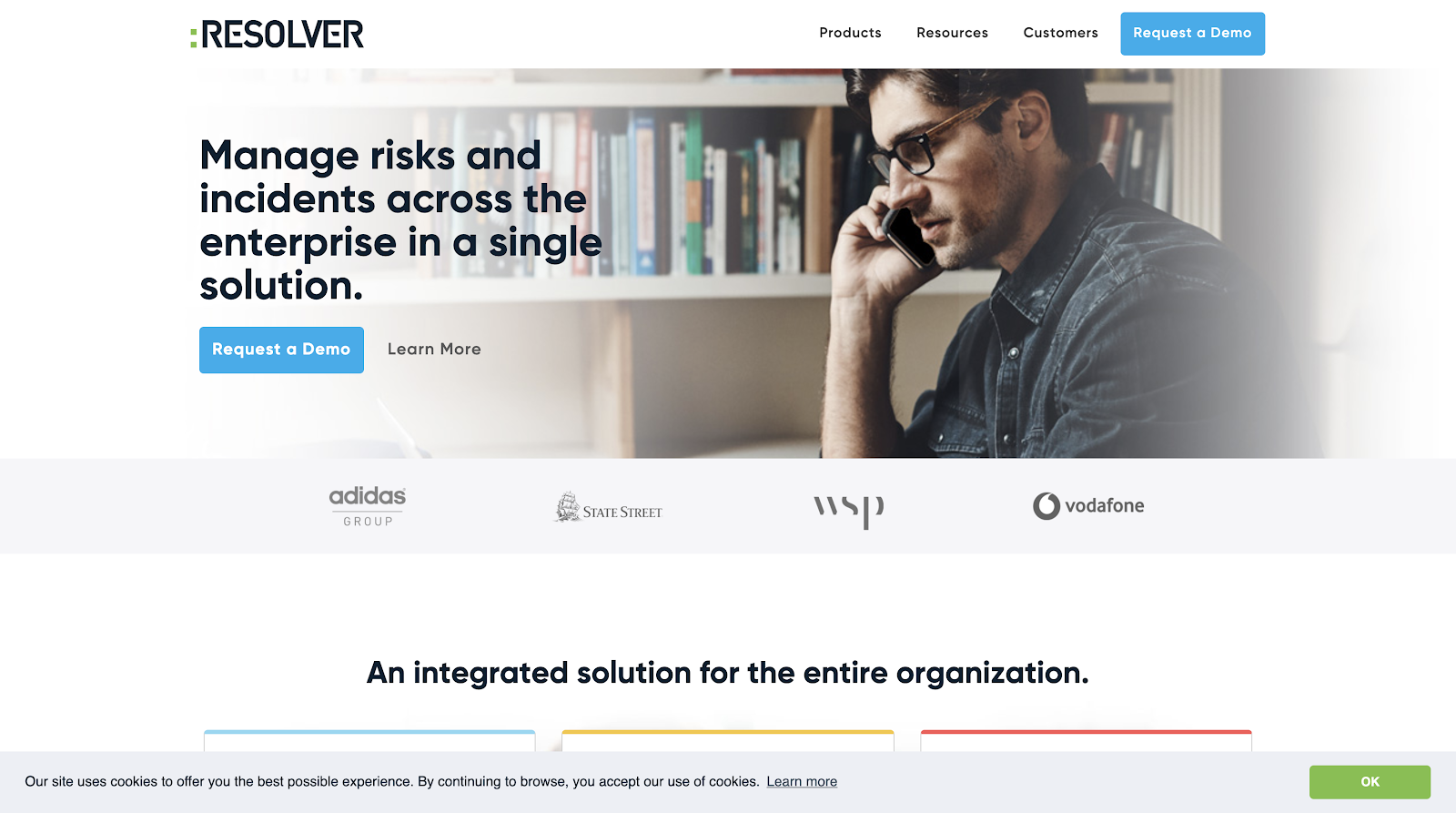 About Resolver
Resolver helps the world's leading organizations reduce the frequency and severity of negative events. Risk, security and resilience professionals use Resolver software solutions to provide actionable insights and control operational costs.
Resolver Features
Tracking – Track Assets & Risks
Management – Manage Corrective Actions
Data – Prove The ROI Of Security
Impact – Measure Business Impact Of Your Team To The Organization
Integrate with Incident and Investigations Reporting
Location-Based Asset Planning
Reporting
Web and Mobile-Enabled
Workflow and Approvals
Resolver Video Support – https://www.youtube.com/user/ResolverGRC
In conclusion
There is a myriad of options available for choosing the best risk management software. The final selection boils down to your needs and objectives. LogicGate Risk Cloud is the one preferred by the author due to its superior functionality that helps organizations mitigate their risks. Hope this list helps you find a risk management software that fulfils the needs of your organization.