Originally, enterprise architecture is viewed as an approach, but a number of technology solutions have emerged to facilitate the analysis, design and implementation of business technologies or strategies. Administrators are given tools to organize a business' operations, processes, and standards to visualize and understand the company's structure. These softwares support high-level project portfolio management to plan the businesses structure, processes, and asset utilization. They also assist in IT portfolio, risk, requirements, project, and business process management.
Qualifications for a Enterprise Architecture Software
The product should facilitate business modeling, management and structural analysis.
The software should assist in managing processes, requirements, and risks.
Lastly, it should provide project management features for business strategy planning.
Today's article will talk about the best Enterprise Architecture softwares in 2022. The article will discuss the ABCs of each product. The order of the article is decided on the basis of features and reviews by many first hand users. Without further ado, let's get right to it!
Ardoq – The SaaS Platform to Navigate Digital Transformation.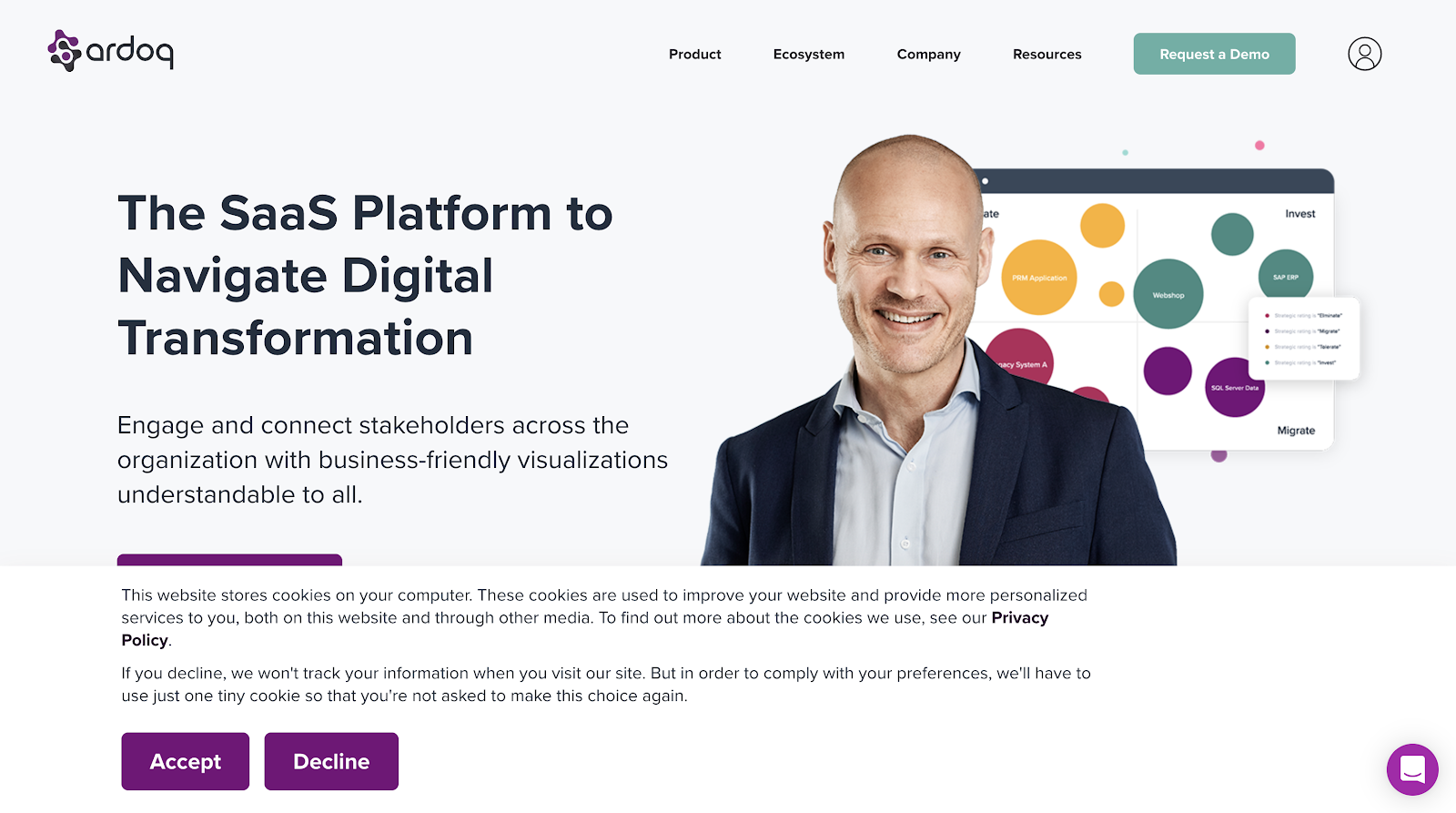 About Ardoq
Ardoq is a dynamic, data-driven tool for Enterprise Architecture and a key tool for a digital transformation journey. The software helps organizations and businesses plan, implement, and execute change across their people, projects, strategies, processes, applications, infrastructure, and capabilities.  
Ardoq Key Features
Engagement
Automation
Flexibility
Collect
Import
Best Practices
Dynamic Views
Living Dashboards
Flexible Reports
Flexible Reports
Surveys
Presentations
Integrate With Your Ecosystem
Ardoq Video Support – https://www.youtube.com/channel/UC668g33FO7vdGI7pwZt4ruw
ServiceNow – Get visibility into all your demand, resources, and project portfolios to improve productivity.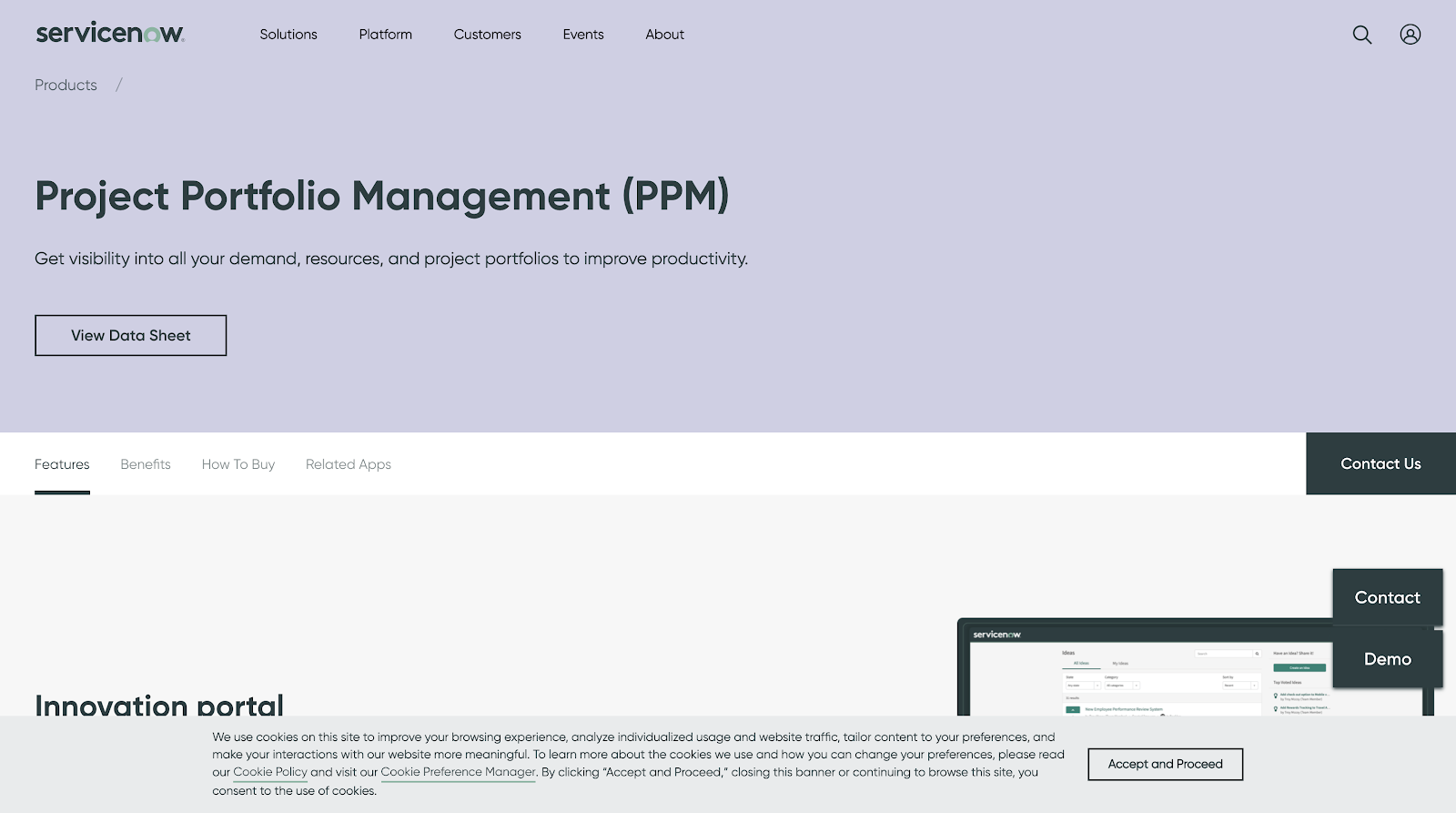 About ServiceNow
ServiceNow is a platform that delivers digital workflows that create great experiences and unlock productivity for their users. ServiceNow believes in the power of technology to reduce the complexity in our jobs and make work, work better for people. In a gist, ServiceNow transforms traditional, manual ways of working into modern digital workflows. 
ServiceNow Features
Innovation portal
Portfolio workbench
Investment funding
RIDAC workflows
Project workspace
Mobile project status
Project portfolio
Resource management
Demand management
Innovation management
Agile development
ServiceNow Video Support – https://www.youtube.com/user/servicenowinc
SAP PowerDesigner – Plan and manage complex business transformation initiatives.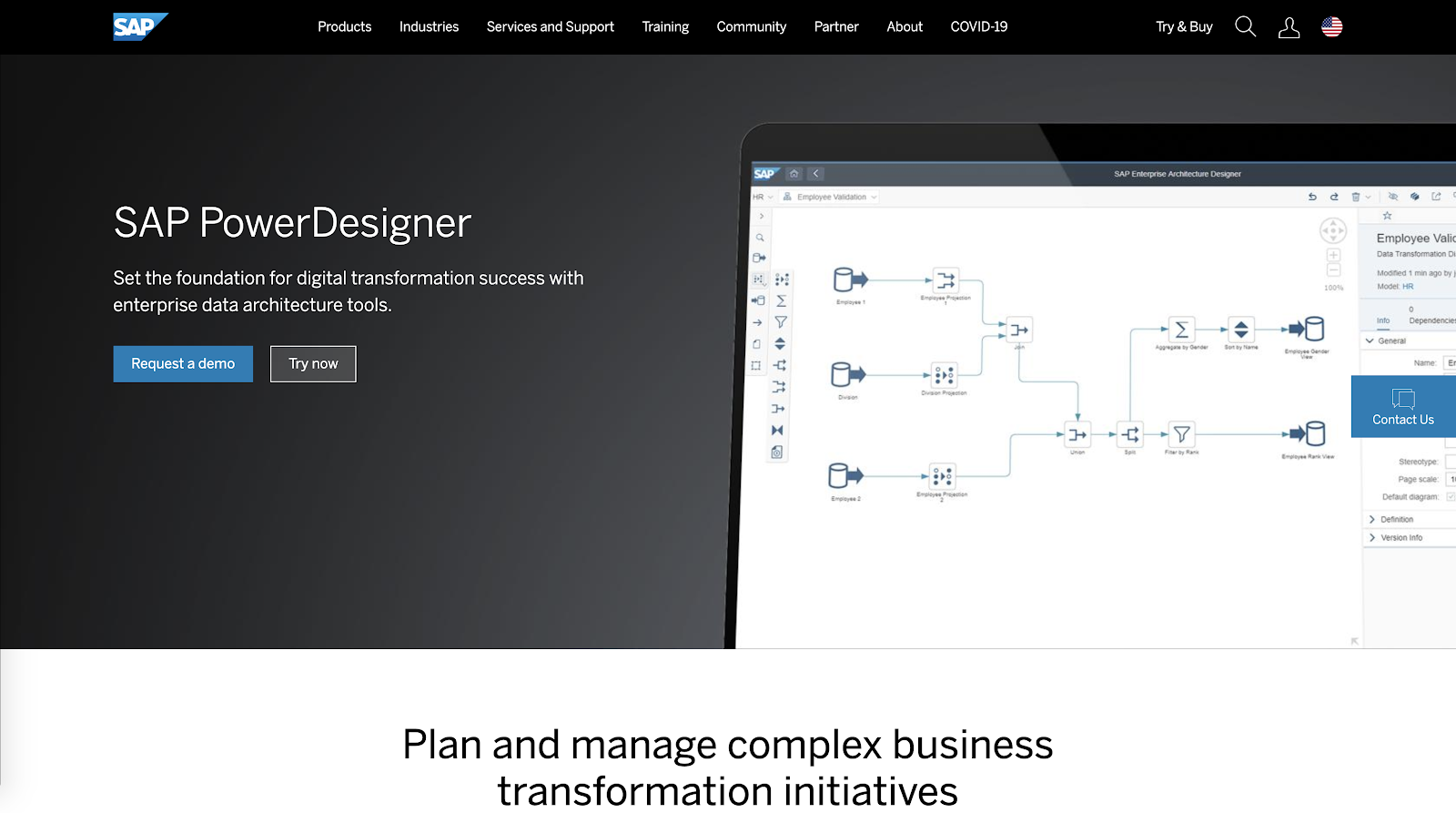 About SAP PowerDesigner
SAP PowerDesigner is a platform mainly used for planning and managing complex business transformation initiatives.  The software's data modeling tools let users build a blueprint of current enterprise architecture and visualize the impact of change before it happens.  With SAP PowerDesigner, automatically capture architecture layers and requirements, tap into a powerful metadata repository, and share discoveries with the team.
SAP PowerDesigner Features
On-premise deployment
Align your business with IT 
Improve team productivity
Document your existing systems
Information mapping
Document generation
Impact analysis
Installation and setup
Configuration
Integration
Services
Support
Security and compliance
SAP Technology Support – https://www.youtube.com/user/saptechnology
NetSuite – The #1 Cloud ERP.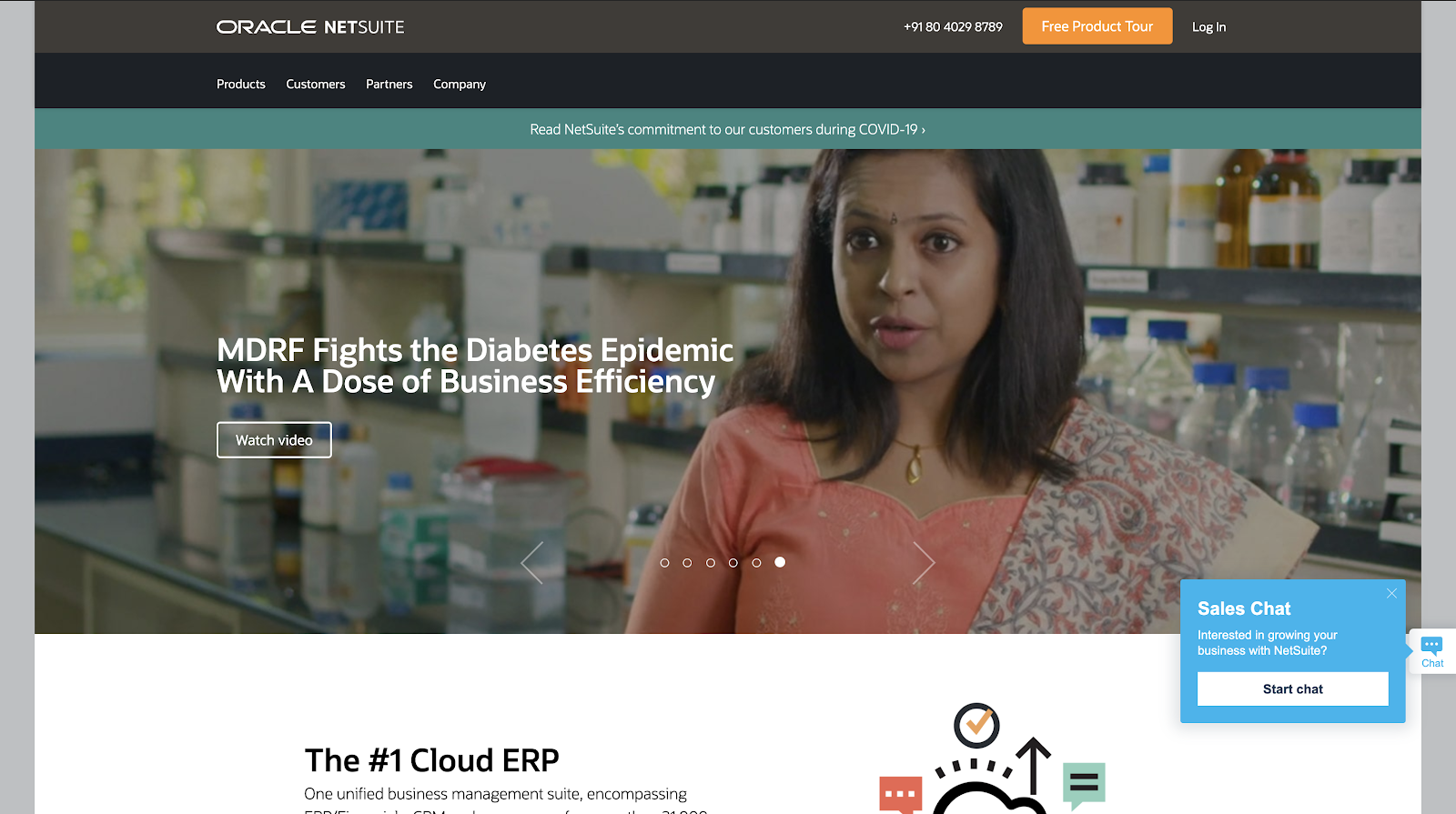 NetSuite Homepage
About NetSuite
NetSuite is the world's first cloud MRP solution, providing a unified platform to streamline all back-office processes, like accounting, CRM and ecommerce. With built-in business intelligence, reporting, and real-time visibility across your organization, NetSuite empowers businesses of all sizes and industries to unleash growth, reduce IT costs, and eliminate operational inefficiencies, thus allowing customers to focus on key, revenue-generating decisions, rather than worrying about back-end systems.
Overview
Deployment – Web-Based, Cloud and SaaS
Training – In Person, Live Online, Webinars and Documentation
Support – 24/7 (Live Rep) and Online
There is a free NetSuite trial version available as well
NetSuite Features
Accounts Receivable
Billing & Invoicing
Expense Tracking
Fixed Asset Management
Fund Accounting
Payroll Management
Project Accounting
Purchase Orders
Tax Management
NetSuite Video Support – https://www.youtube.com/user/NetSuite
Alfabet Cloud – Make sound investments for IT change with Alfabet.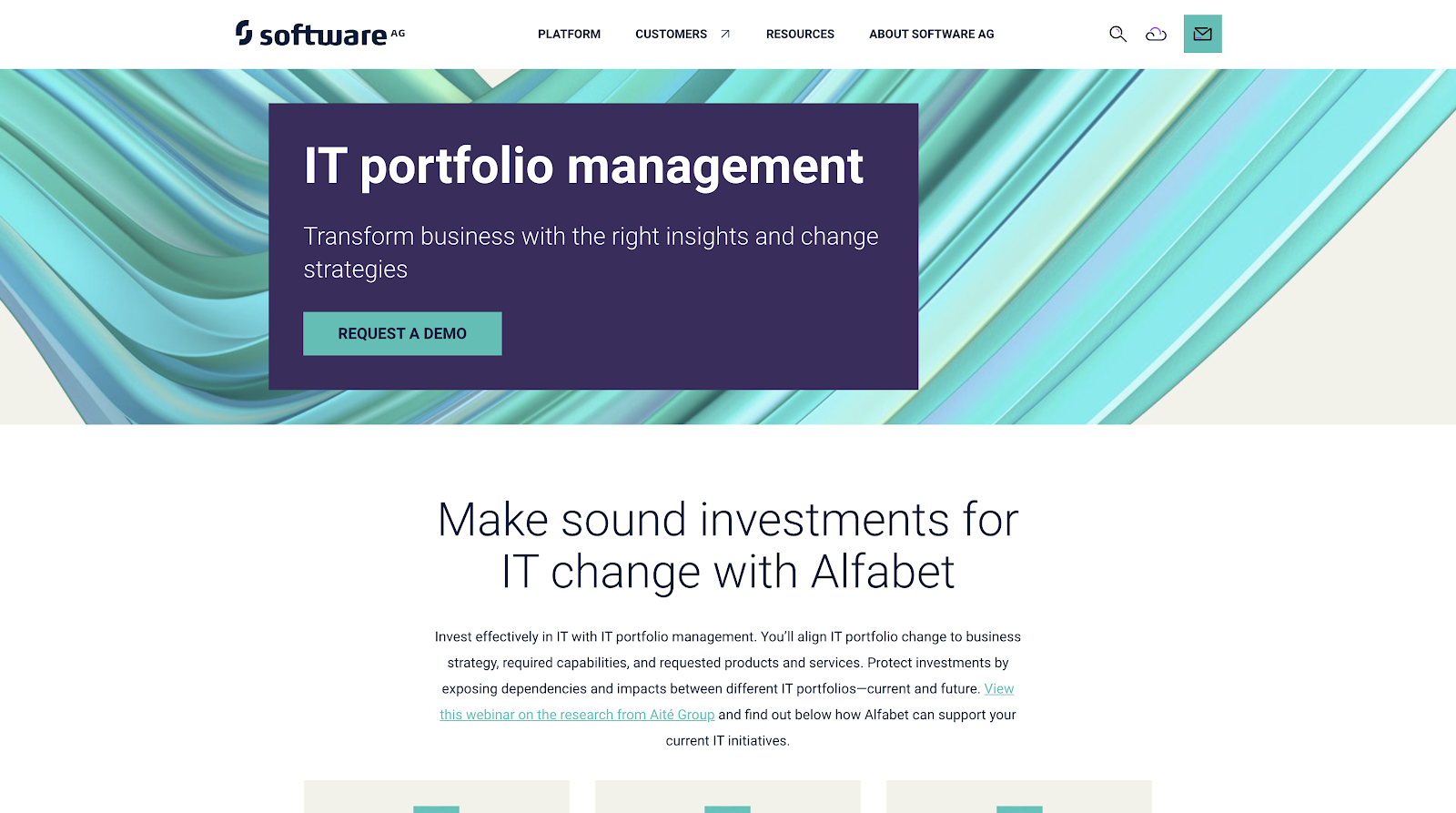 About Alfabet Cloud
Invest effectively in IT with IT portfolio management with Alfabet Cloud. Alfabet Cloud aligns IT portfolio change to business strategy, required capabilities, and requested products and services. Protect investments by exposing dependencies and impacts between different IT portfolios (current and future). 
Alfabet Cloud Key Benefits
Be business-like on IT change
See how much there is to know
Make your IT portfolio agile
Lower project, data & application risk
Set the pace for change
Alfabet Cloud Video Support – https://www.youtube.com/user/alfabetAG1
BiZZdesign Enterprise Studio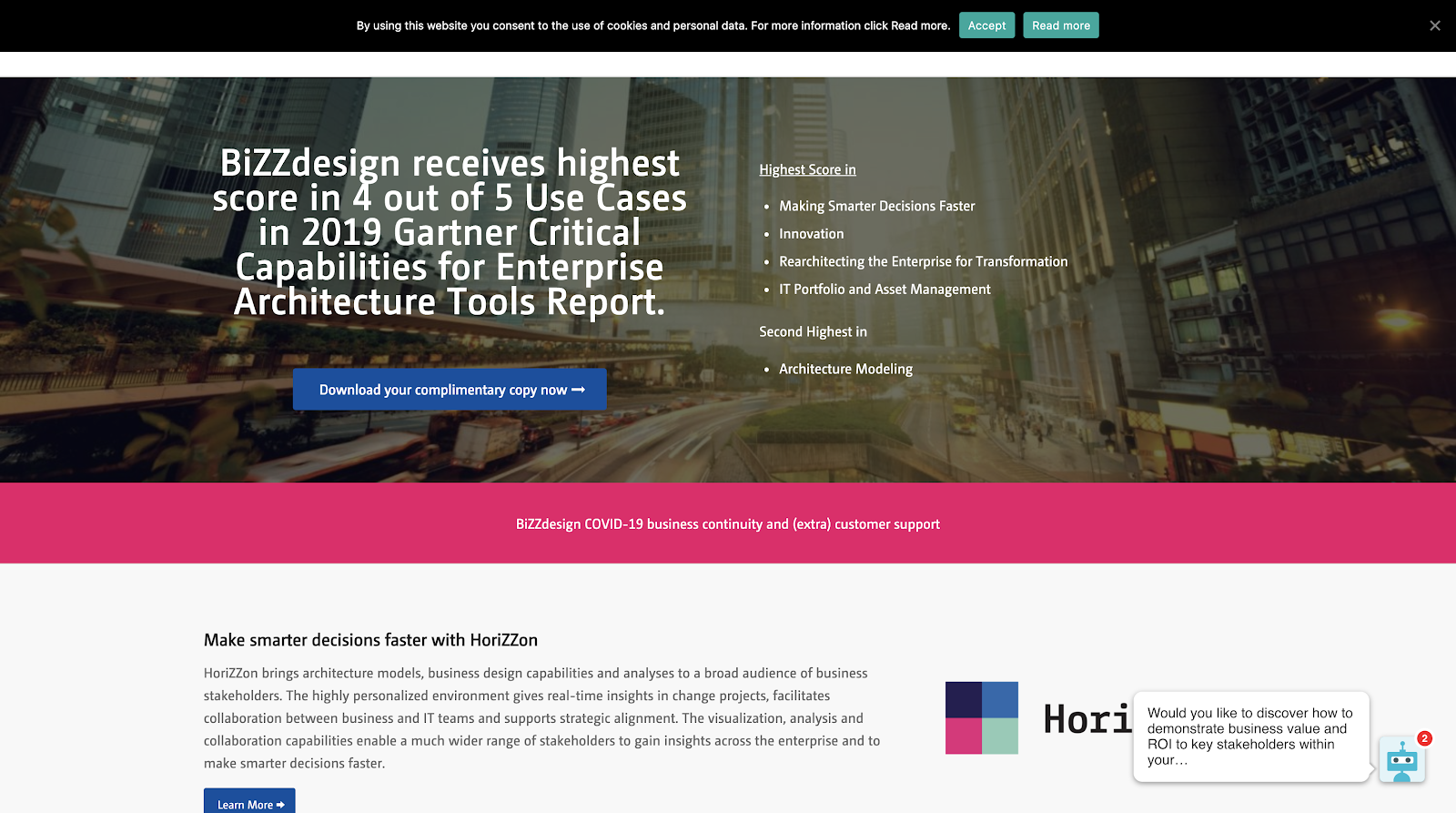 BiZZdesign Homepage
About BiZZdesign
BiZZdesign Enterprise Studio is the collaborative business design platform that offers powerful, integrated modeling across multiple disciplines. It provides all the capabilities needed to seamlessly plan, track and execute change in a single software platform.
BiZZdesign Features
Native ArchiMate® 3 and Open Standards Support
Enhanced Collaboration
High Connectivity
First-Class Modeling
Shorter Time to Value
Increased Best Practice Adherence
Superior Decision Making Support
Minimize Business Disruption
BiZZdesign Video Support – https://www.youtube.com/user/BiZZdesignNL
Erwin Evolve – Full-featured enterprise architecture and business process modeling and analysis software.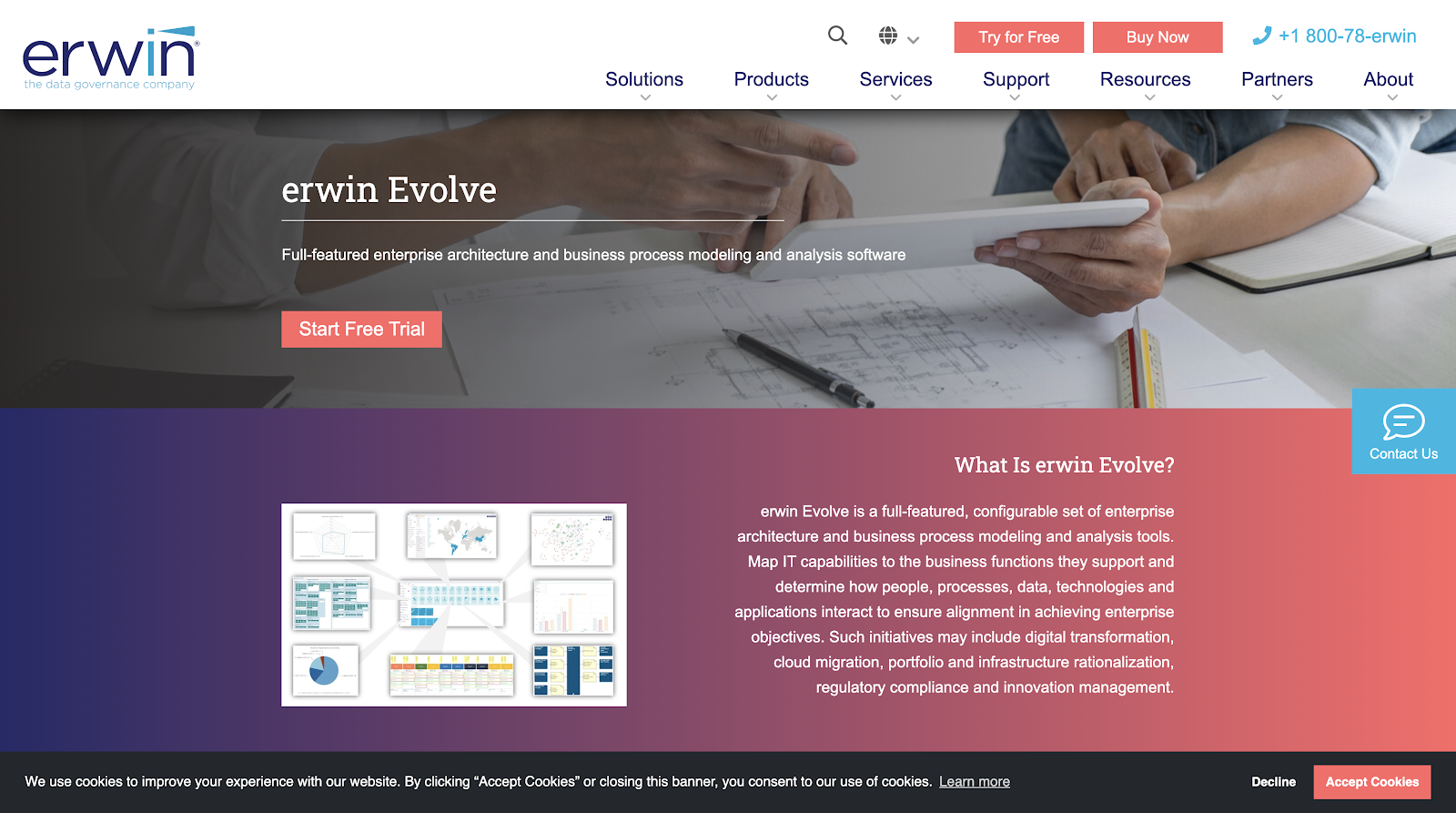 About erwin Evolve
erwin Evolve is a full-featured, configurable set of enterprise architecture and business process modeling and analysis tools. With Erwin, map IT capabilities to the business functions they support and determine how people, processes, data, technologies and applications interact to ensure alignment in achieving enterprise objectives. Such initiatives may include digital transformation, cloud migration, portfolio and infrastructure rationalization, regulatory compliance and innovation management.
Erwin Evolve Enterprise Architecture use cases and benefits.
Digital Transformation
Application Portfolio Management
Regulatory Compliance
Big Data Adoption
Data Center Consolidation
Cloud Migration
Data Governance
Data Security & Risk Management
Mergers & Acquisitions
Knowledge Improvement & Retention
Innovation Management
Artificial Intelligence
Alignment & Central Source of Truth
Reduced Risks & Costs
Understanding & Managing Complexity
Effective Change Management
Design Thinking
New or More Lucrative Value Streams
Enterprise Collaboration
Business & IT Interoperability
Greater Operational Efficiency
Erwin Evolve Video Support – https://www.youtube.com/user/ERwinModeling
leanIX – Rethinking Enterprise Architecture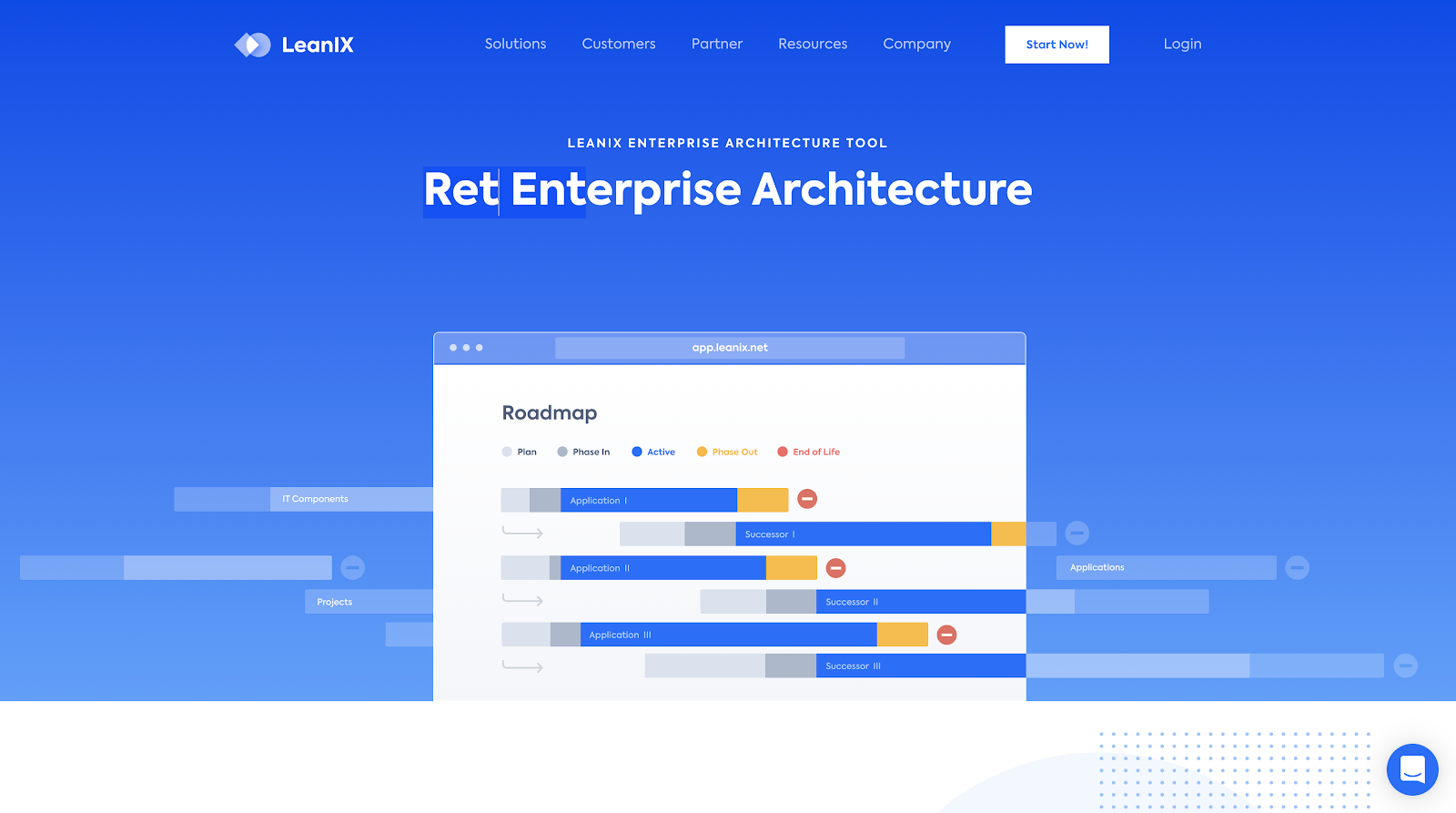 About leanIX
LeanIX offers SaaS for managing Enterprise Architecture and multi-cloud environments to enable organizations to make faster, data-driven decisions in their IT sector. From On-Premises to Cloud-Native and Microservices, LeanIX users gain insights into how well used technology supports business to increase competitiveness and to strengthen innovation.
leanIX use cases for Enterprise Architecture
Post Merger Harmonization
Application Rationalization
Integration Architecture
Technology Risk Management
Data Compliance
Standards Governance
Monolith to Microservices
Cloud Transformation
IoT Architecture
leanIX Video Support – https://www.youtube.com/user/leanIXnet
Sparx Systems – Application Portfolio Management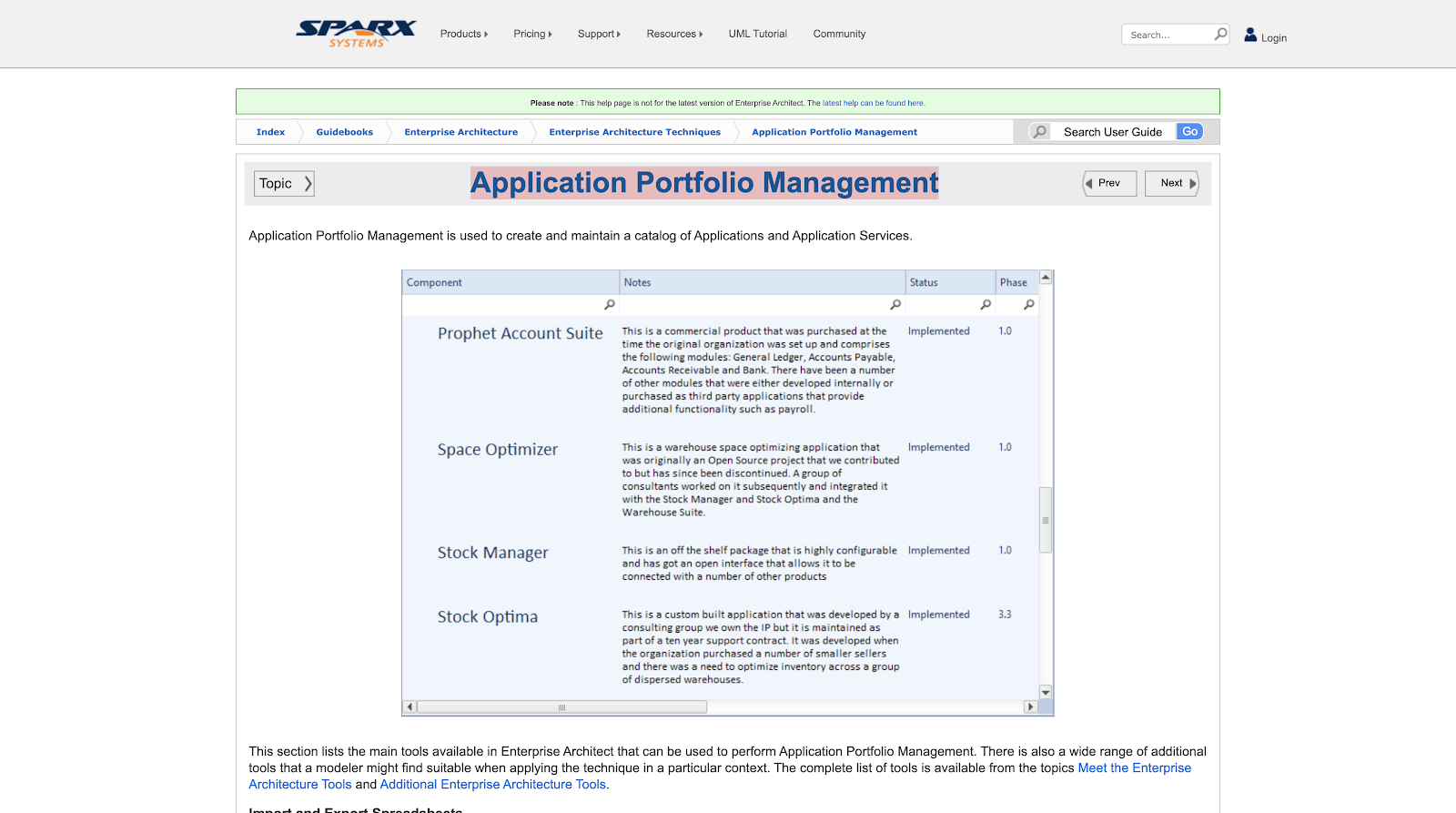 About Sparx Systems
Sparx Systems is a global software company specializing in high performance, scalable visual modeling platforms for planning, designing and constructing software-intensive systems. Sparx platforms are used by systems designers, corporate planners, business analysts, enterprise architects, standards developers and software engineers.
Sparx Systems Tools
Import and Export Spreadsheets
Model Views
Component Diagram
Specification Manager
Documentation
Project Browser
Stereotyping
Sparx Systems Video Support – https://www.youtube.com/user/SparxSystems
 ARIS Enterprise Architecture by Software AG – ENTERPRISE SOFTWARE PRODUCTS A-Z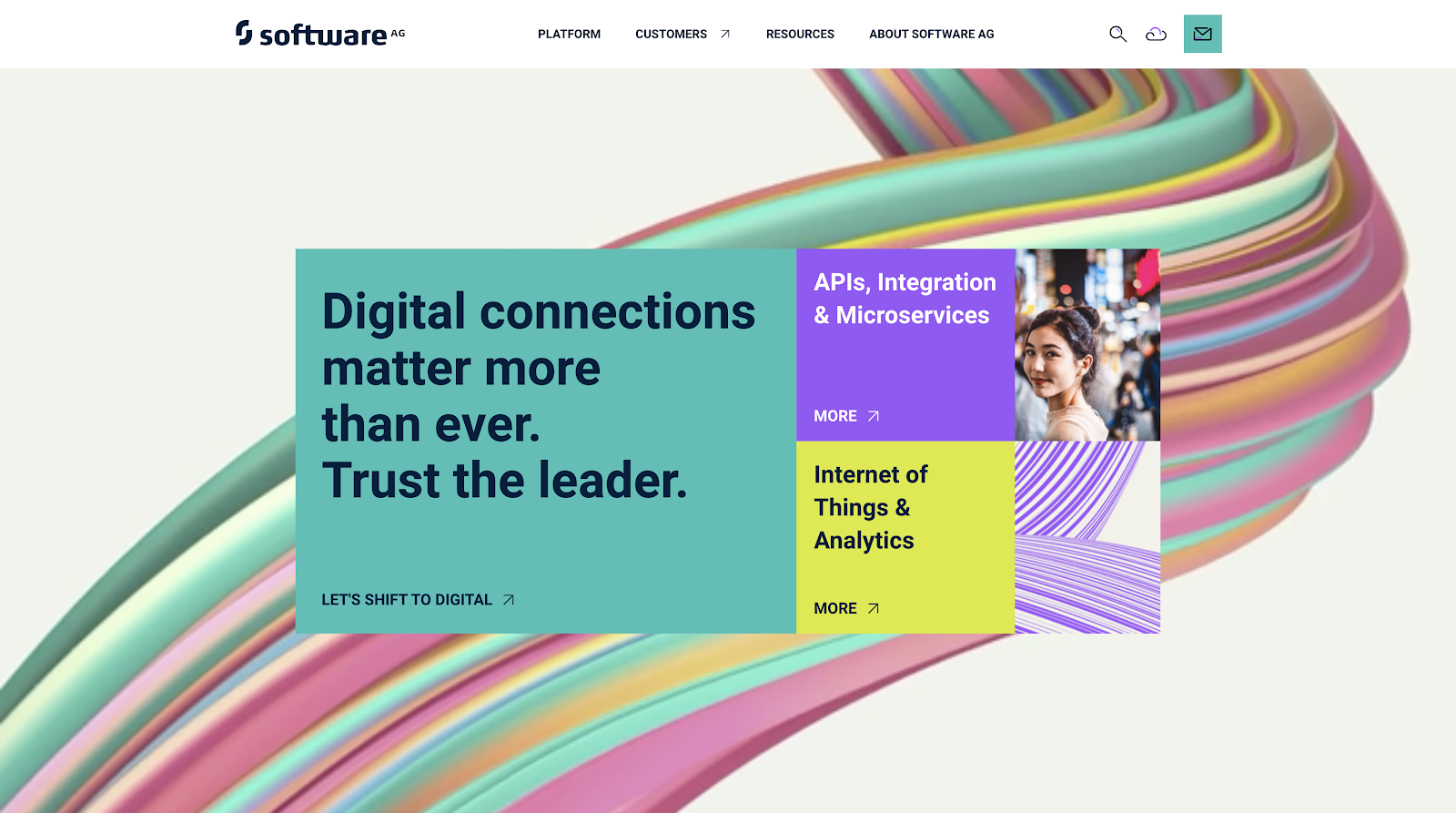 About Software AG
Software AG platform makes a world of living connections possible. Every day, millions of lives around the world are connected by Software AG's technologies. A fluid flow of data fuels hybrid integration and the Industrial Internet of Things. By connecting applications on the ground and in the cloud, businesses, governments and humanity can instantly see opportunities, make decisions and act immediately. Software AG connects the world to keep it living and thriving.builder, tests and assessment builder, customized mobile application, eCommerce and reports.
Enterprise Architecture Features
Validate change initiatives
Coordinate your changes
Inform change decisions
Make sound decisions on IT transformation
Visualize business-driven IT change
Innovate using the latest technologies
Find funding for new projects
Improve IT governance
Software AG Video Support – https://www.youtube.com/user/SOFTWAREAG
 Cameo Enterprise Architecture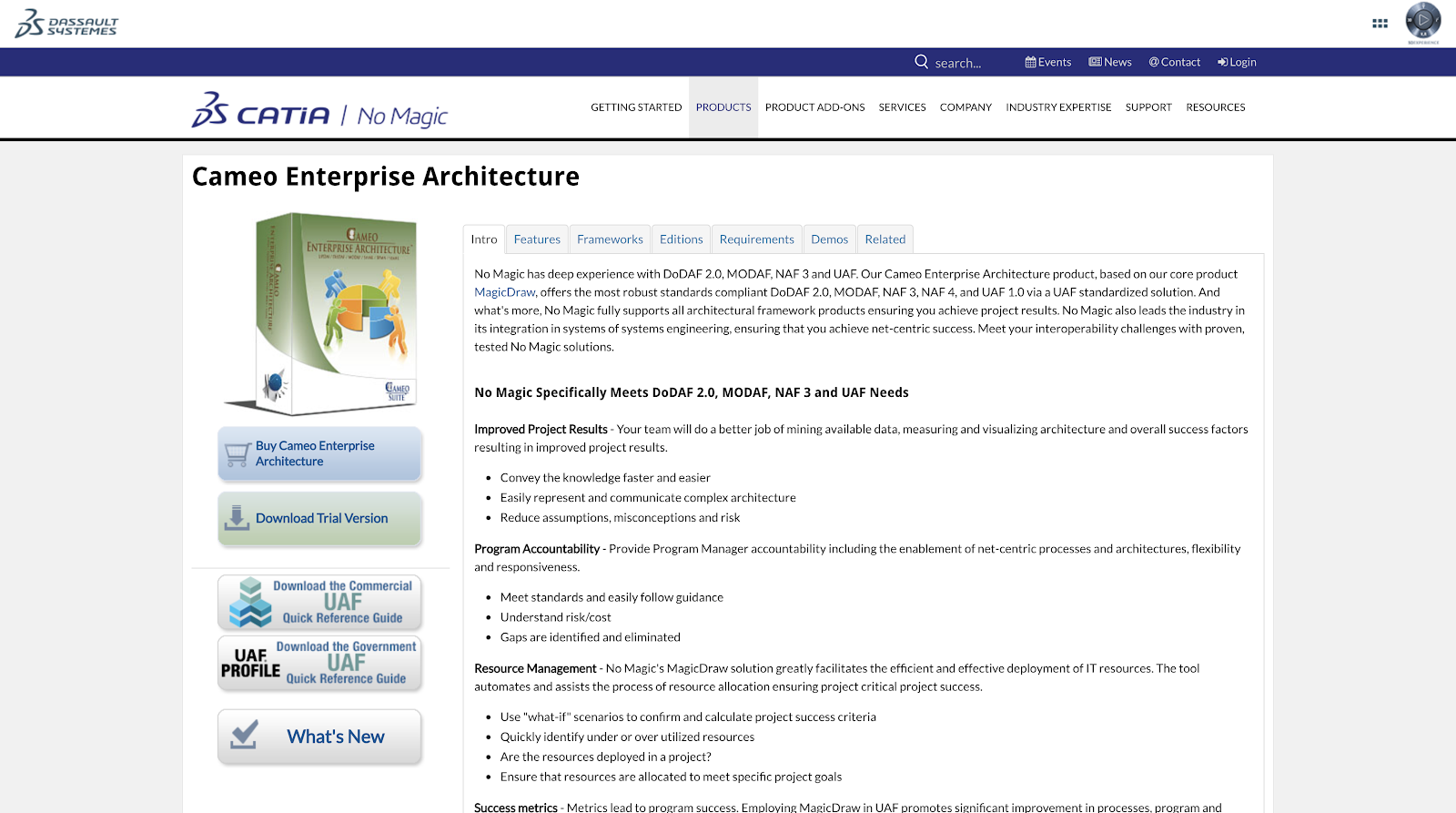 About Cameo 
The Cameo Enterprise Architecture product, based on the core product MagicDraw, offers the most robust standards compliant via a UAF standardized solution. And what's more, No Magic fully supports all architectural framework products ensuring users achieve project results. No Magic also leads the industry in its integration in systems of systems engineering, ensuring that users achieve net-centric success. Meet interoperability challenges with proven, tested No Magic solutions.
Cameo Features
Convey the knowledge faster and easier
Easily represent and communicate complex architecture
Reduce assumptions, misconceptions and risk
Meet standards and easily follow guidance
Understand risk/cost
Gaps are identified and eliminated
Use "what-if" scenarios to confirm and calculate project success criteria
Quickly identify under or over utilized resources
Are the resources deployed in a project?
Ensure that resources are allocated to meet specific project goals
 Hopex – MEGA International Launches HOPEX Information Architecture Solution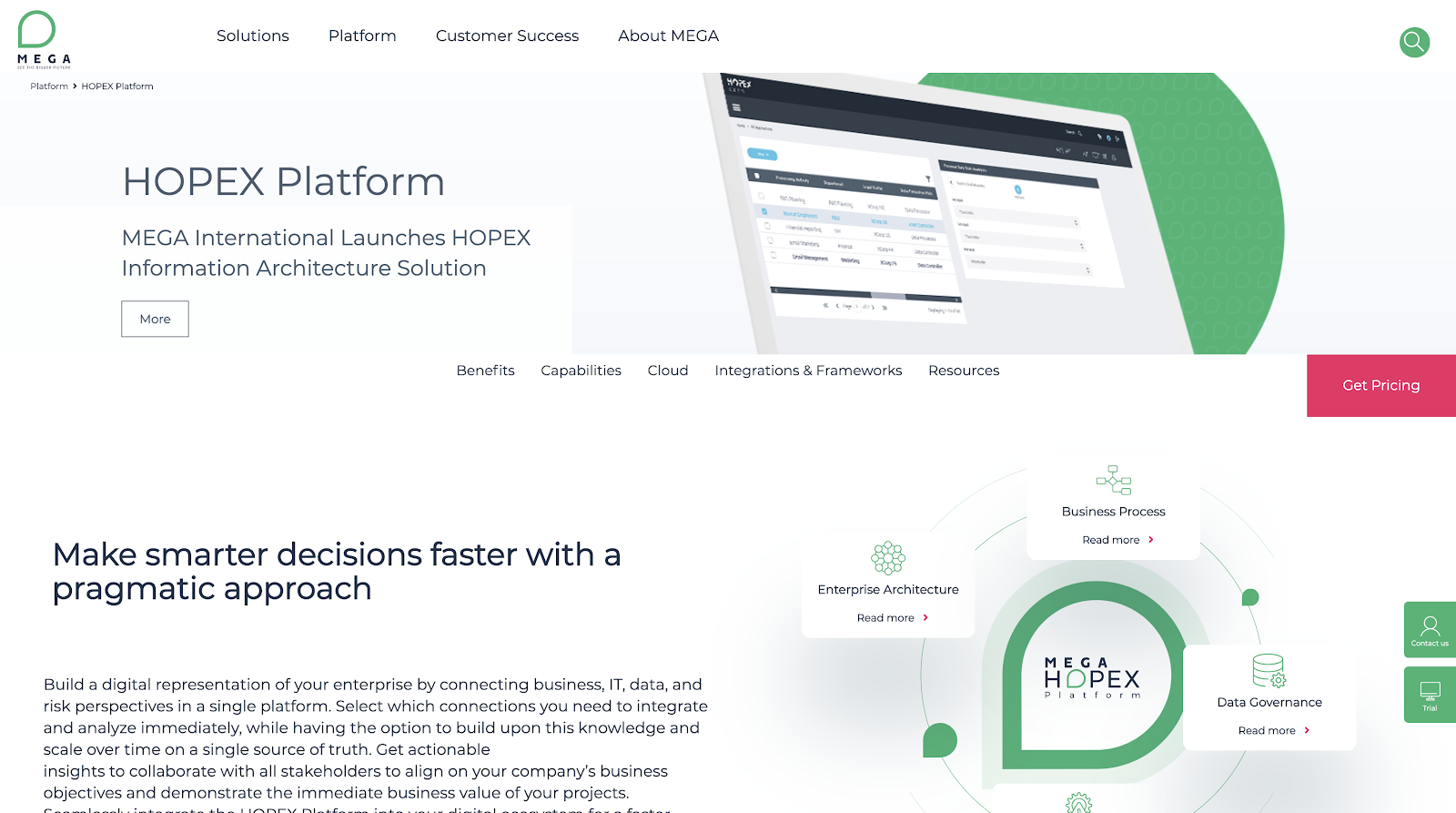 Hopex Homepage
About Hopex
MEGA's HOPEX platform helps customers to understand the relationships throughout their company's ecosystem. If one thinks of their business like a Jenga tower, pulling out the wrong block could collapse the tower. MEGA provides visibility that enables one to make intelligent decisions and strategic investments, respond to market changes and ensure that strategies are linked to execution. With Hopex, customers will know which blocks to pull, and why.
Hopex Platform Main Benefits
Get faster time-to-value
Work just as you want
Foster collaboration and create a single source of truth
MEGA International Video Support – https://www.youtube.com/user/megainternational
In conclusion!
Hope the article helps you in selecting the best Enterprise Architecture Software that's best for you and your corporation. Analyse your requirements and select the platform which best suits your needs.